In June 2013 Gampell attended the year's most essential event, namely Broadcast Asia 2013. This four day exhibition in Singapore saw all four of Gampell's consultancee manufacturers take exhibition booths in Hall 5 of Marina Bay Sands Expo. It meant for a very busy week!

With Gampell Sales Consultant working with total four companies, it was decided to dedicated one day predominantly to each company, a strategy which seem so to have worked nicely.

First up was Sonifex; Gampell met with many customers and dealers, and was especially keen to meet new potential distributors in Sri Lanka and Bangladesh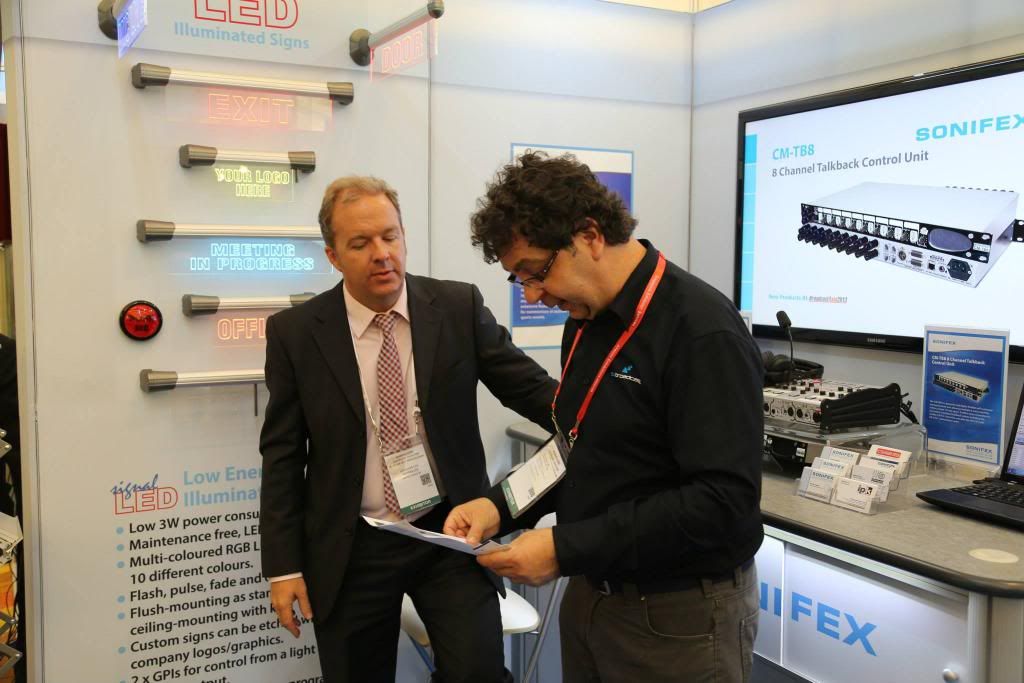 Here Gampell is discussing the launch of a new product with Marcus Brooke (Sonifex Managing Director). Gampell was due to introduce this product to potential customers and OEM partners.

Next up was BW Broadcast, BW are Gampell's partner in the FM transmission market, and their booth was largely dominated by the launch of the V2 transmitter series.
Here Gampell is deep in conversation with a potential Systems Integrator about the benefits of the V2 design, below is the TX1000v2 transmitter showing the many features including on board audio processing, IP control and the unique GoldClamp technology for solder free mounting (and easy replacement) of MOSFET devices.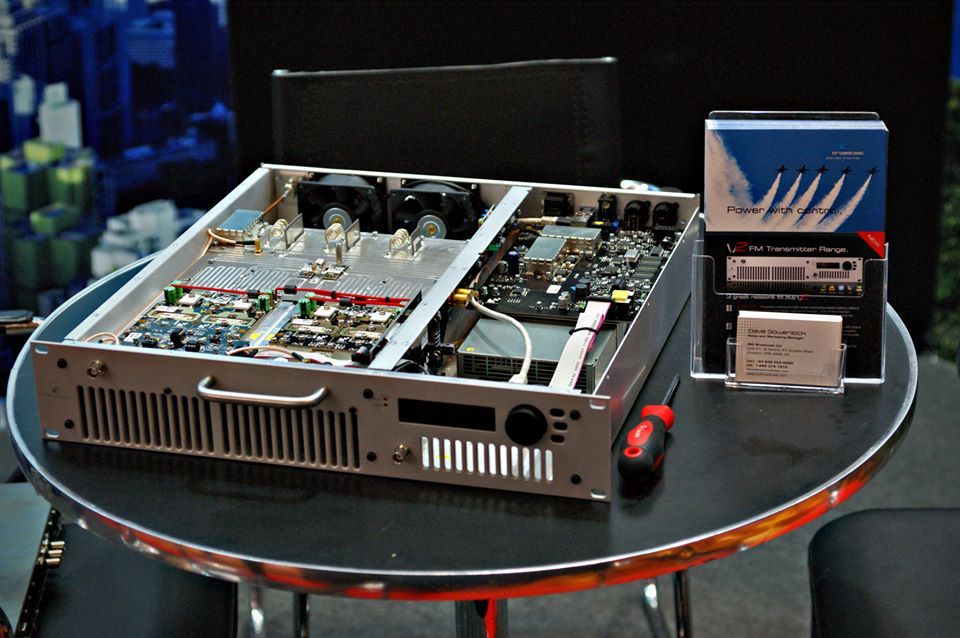 All the manufacturer's booths were in very close proximity, on the Wednesday Gampell was based at ONETastic where the new Dohertune high efficiency water cooled PA was making it's first appearance in Asia, along with sister company DG QoS whose new product for off air signal monitoring was attracting a lot of attention.
Skip to next news story
Guy Gampell (Asia Pacific Sales Manager), Marcus Bekker, (Managing Director) of Southern Broadcast, and Luca Saleri,

CEO of ONEtastic.



As a result of this meeting Gampell is now in advanced discussions with Southern Broadcast regarding distribution of ONEtastic and DG QoS in New Zealand.

A common theme amongst visitors is that of audio delivery over IP, and considerable interest is shown in such solutions. Here Gampell is at the booth of Broadcom with the C211 codec and PIPA packet duplication solution.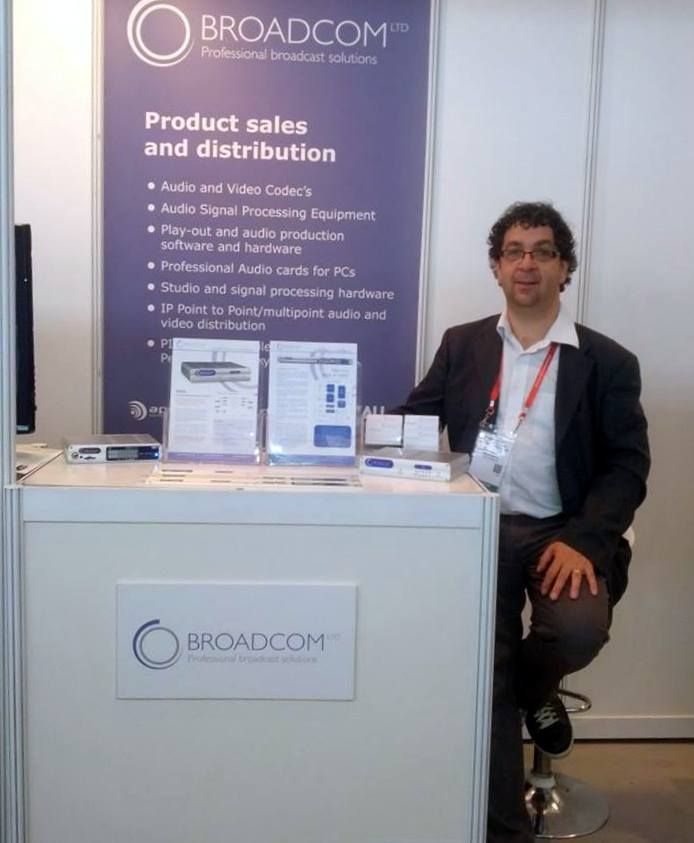 Sadly, one thing was true for everyone attending, Singapore was simply not a nice place to be this year, with the atmosphere completely dominated by smog and pollution from deforestation fires in neighbouring Indonesia.

PSI index peaked at 401. (above 130 is considered a health risk) - oh dear!