In January 2013 Gampell Sales Consultant accepted the exciting role of Sales Manager (Asia Pacific) with UK manufacturer BW Broadcast. Seen here with some DSPX-FM audio processors and RBRX1 rebroadcast receivers, Gampell is responsible for all business development activities for BW in the APAC region.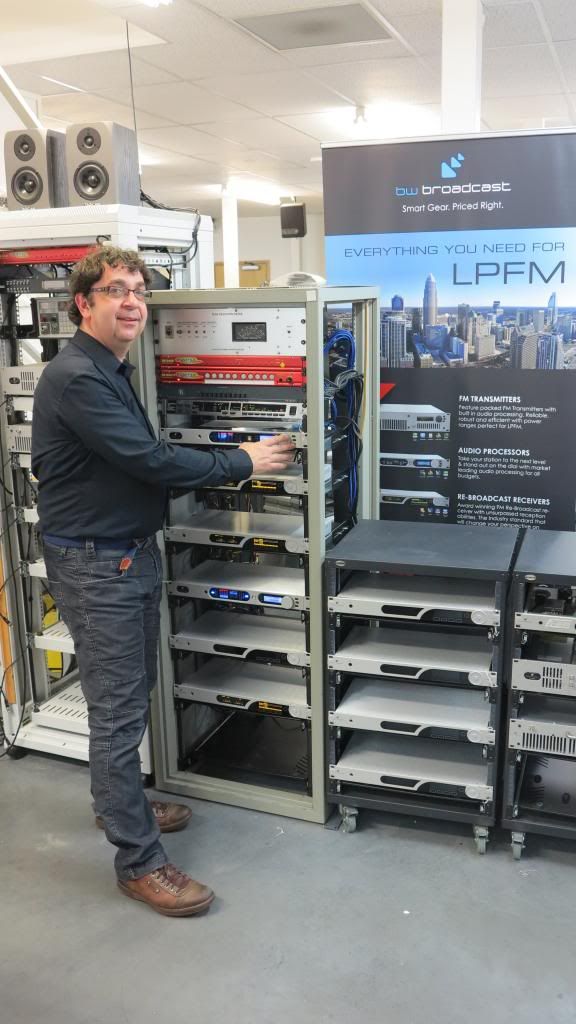 In April 2013, Italian television transmitter manufacturer ONEtastic, also signed a new contract with Gampell Sales Consultant for similar services. With existing partners (Broadcom and Sonifex), this two new signings bring a very full portfolio of exciting manufacturers to the market.

ONEtastic was founded within last 4 years by the original founders of Screen Service and as such bring many many years experience to the market whilst also having the advantage of a fresh start.

Skip to next news story and read about Broadcast Asia in Singapore
ONETastic products cover a wide range of transmission requirements from a highly compact (1U) all in one DVB-T2 transmitter including IP, ASI, GPS, Modulator, Exciter and HPA in a single device, up to high power highly efficient water cooled designs. Complete N+1 and 1+1 solutions can be provided, along with ONEtastic built RF switchers. Common to all the ONEtastic products is very clean and modular engineering approach and precision manufacturing rarely seen.

Also in April 2013, Gampell attended the NAB Convention in Las Vegas to support this show efforts of BW Broadcast, and Sonifex. Following Gampell's trip to Seoul in January 2013, in April, during NAB Convention at Las Vegas, a new exclusive distribution agreement was made with Dong Yang Digital of Seoul, South Korea for Sonifex.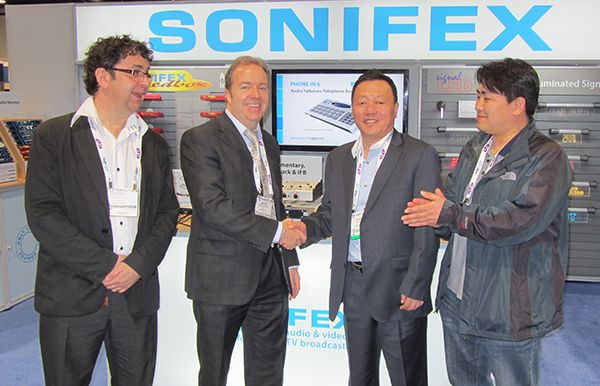 Guy Gampell (Asia Pacific Sales Manager), Marcus Brooke, (Managing Director) of Sonifex, (Centre left), K.W. Lee, President of Dong Yang Digital, (centre right) and M.H. Seo (Sales Manager) at the NAB show 2013.



Shortly after this meeting, Gampell visited Seoul to attend KOBA show and support Dong Yang Digital in their efforts promoting Sonifex to their customers.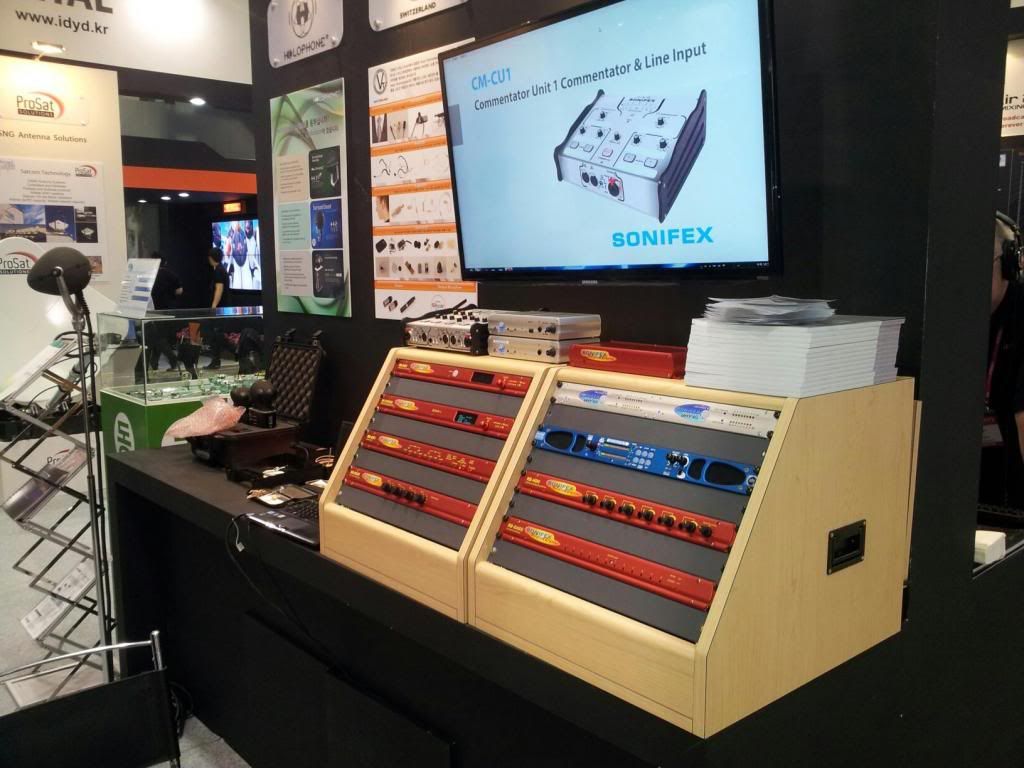 After leaving Korea, Gampell visited India for one week, presenting BW Broadcast transmitters to All India Radio, also Gampell visited many radio stations to promote Broadcom codecs to private broadcasters, and Sonifex solutions so dealers, and systems integrators.