Workshops and training seminars. Gampell is an experienced presenter, be that training dealers and distributors,giving demonstrations to customers or presenting technical papers at conferences. Recently Gampell was invited to Sri Lanka to present workshops on behalf of clients Sonifex, Broadcom, BW Broadcast and ONEtastic. The event was hosted by Peoples Media Network (read about the event here), and the event is available on line at youtube here. (Please enjoy Mr Vijithas introduction before the first product awareness seminar begins at 12.30).
Malaysia: In 2013 Gampell appointed a new distributor in Malaysia for Sonifex. Previously Sonifex had worked through a few different dealers, but Gampell appointed Stagetec Asia lead my Mr David Chan. Through 2013 Stagetec secured many sales from this promising market. Their intense marketing strategies implemented through road shows, exhibitions and media training, contributed immensely to successful promotion of the Sonifex brand and to its acceptance. In addition to this, the newly introduced dealership network has helped to endorse Sonifex to potential customers, whilst offering trouble-free access to acquiring Sonifex products.
Amongst those who have recently purchased Sonifex products are Kristal FM of Brunei, along with RTM, (for the Malaysian General Election event), TV3, plus new radio station U FM and many other community and local studios.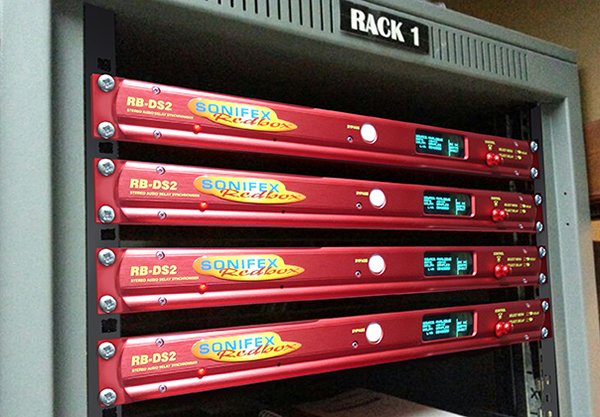 Thailand: in 2013 Gampell introduced BW Broadcast to IRCT in Thailand, in turn IRCT through sister company CEP established an MOU between Thai Radio Centre and Government Savings Bank. The TX600v2 transmitter is now being deployed through Thai Radio Centre at sites across Thailand. Here is CEP introducing the TX600v2.
The TX600v2 from BW Broadcast is quite a special transmitter, see more information on it here:
New Zealand: Over the years Gampell along with his local partners (currently Southern Broadcast) has seen APT codecs successfully adopted by the two main radio networks of the country. Initially started with TRN latter joined by Mediaworks this has been driven by migration to digital linking for studio to transmitter circuits (often Microwave links). The apt-X compression system is favoured due to its non destructive nature and low latency.

Gampell has also been pivotal in the deployment by Southern Broadcast of a remote control and monitoring facility for 6 Mediaworks sites, including full RF and remote site telemetry.
Taiwan:
By developing the dealer network in Taiwan, considerable growth has been achieved in 2012, most notably sales of
Sonifex S2
mixing consoles has seen as many as 9 such consoles delivered in 3 month period. These are analogue modular designs, with digital i/o capabilities, quick and easy to service and still popular where a fully digital approach might be seen as a risk.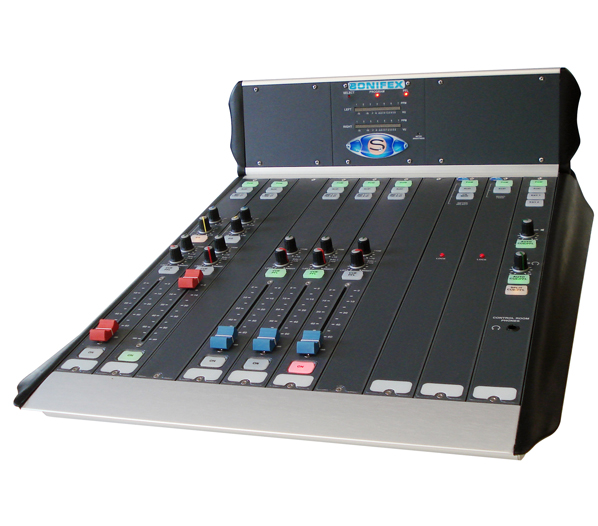 Malaysia:
Traditionally Malaysian broadcasters have had to rely on Telekom Malaysia for provision of transmitter and distribution services. Commencing in 2007 Gampell worked closely with the private broadcaster AMP and the engineering team of his employer APT to define and deliver a revolutionary solution for transport of audio over E1, the "self healing" solution developed in conjunction with local SI partner (Asia Pacific Zone Systems), was rolled out country wide after AMP selected the technology, and TM made the procurement.

Also in Malaysia having delivered codecs for Celcom, RTM, and RTB, in 2011 Gampell went on to win the coveted sole supplier status for APT codecs with local partner Zone Systems.

In 2010 Gampell won a tender for Audemat Group (then employing Gampell under WorldCast Systems) for RF TV signal monitoring and transmitter site remote facility control. Each site sees the full telemetry measured including temperature, humidity, mains power, and even the fuel level of the back up generator.
(above features Golden Eagle FM from WorldCast Systems)
Bringing his experience gained in projects such as the above, Gampell is now advising new markets on the possibilities of site telemetry, featuring solutions from WorldCast Systems. and also ANT Group,

Japan: Early adopters of aptX compression technology in the 1990s, Gampell consolidated this position with successful deployment of nearly 100 codecs with satellite based service provider JSAT, and further deployments in both private and public sector. Japan took a cautionary approach to the introduction of IP based distribution, and along with local partner (Technohouse)

Gampell worked to successfully migrate Japans oldest private broadcaster (CBC) to an IP based distribution system with a regional roll out of 25 Astral IP codecs in 2011.

In 2012, and working with local partner Techno House, and representing Sonifex, a tender was one for approximately 60 digital telephone hybrids to the public service broadcaster. The Hybrids were based upon the Sonifex DHY-03 with some customisations by the team in Sonifex and further customisations locally by Techno House.
China: Following some limited success in China, the breakthrough came in 2008 as a result of the Olympics. In 2007 Gampell started working closely with state owned telco CUC which culminated in the rollout of an audio distribution network supporting approx 90 channels to 30 destinations across China and even internationally (Cuba and Poland).

Gampell recruited local sales and support team and set up satellite office in Beijing and went on to grow the business with success in many provinces, such as Shanxi, Foshan. and Yunnan.

Hong Kong: Over many years RTHK have deployed apt-X compression mainly over ISDN, and Gampell along with local partner, successfully introduced modular multi channel distribution over E1 (DMRs) across the Island. Some 30 or so WorldNet Oslos were deployed over a 2 year period.